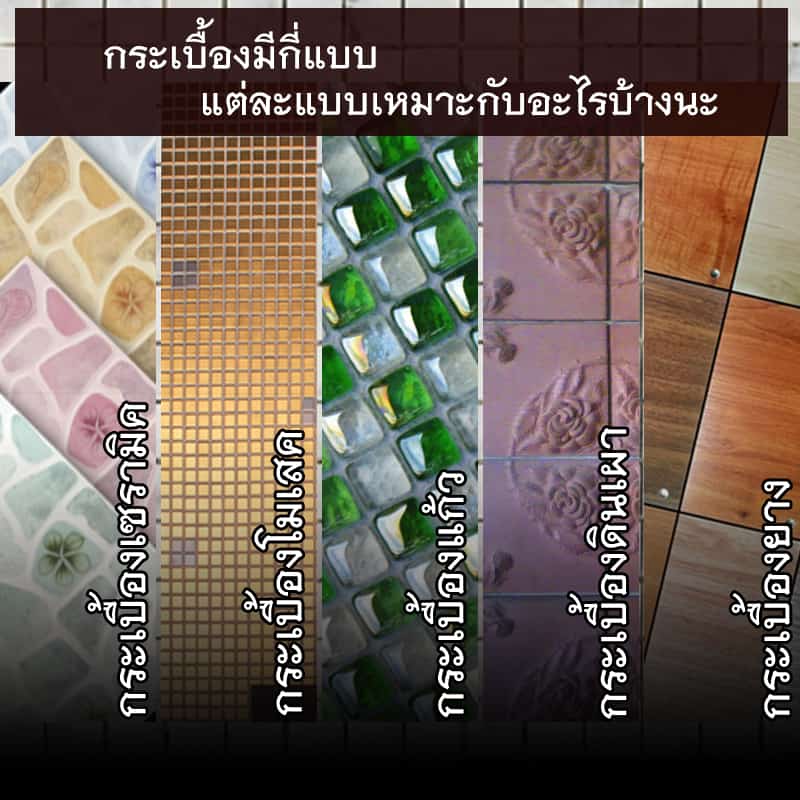 Tips:Knowledge about The type of tile
We can see the various types of tile materials, color and texture, but overall. These tiles are divided into categories as follows.
– Ceramic Tiles Tile is a burning one or two times according to usage. And the coating is patterned tiles made with a variety of styles and colors to choose from as possible. Ceramic tiles are divided into tiles for flooring and wall coverings, which does not recommend removing ceramic tile for walls to floor it. Designed to support the weight difference It also is a glossy. And a surface roughness For your use as well.
– Glass Tile Tiles are made from pieces of glass forming. Decorated with prints Colorful or patterned interior Make a pattern is printed on the surface more durable than other types of tiles.
– Tiles Was burned by traditional techniques. Gives a natural feel Both Glossy and Matte suitable for nature resort-style spa.
– Mosaic A little tiles to stick on the mesh. Fit to be on the small and rounded. Or pool
– Rubber tiles made of PVC. Compared to ceramic tiles and rubber. Touch softer Easy to install and adjust. Perfect for the office or a place that does not need much luxury.