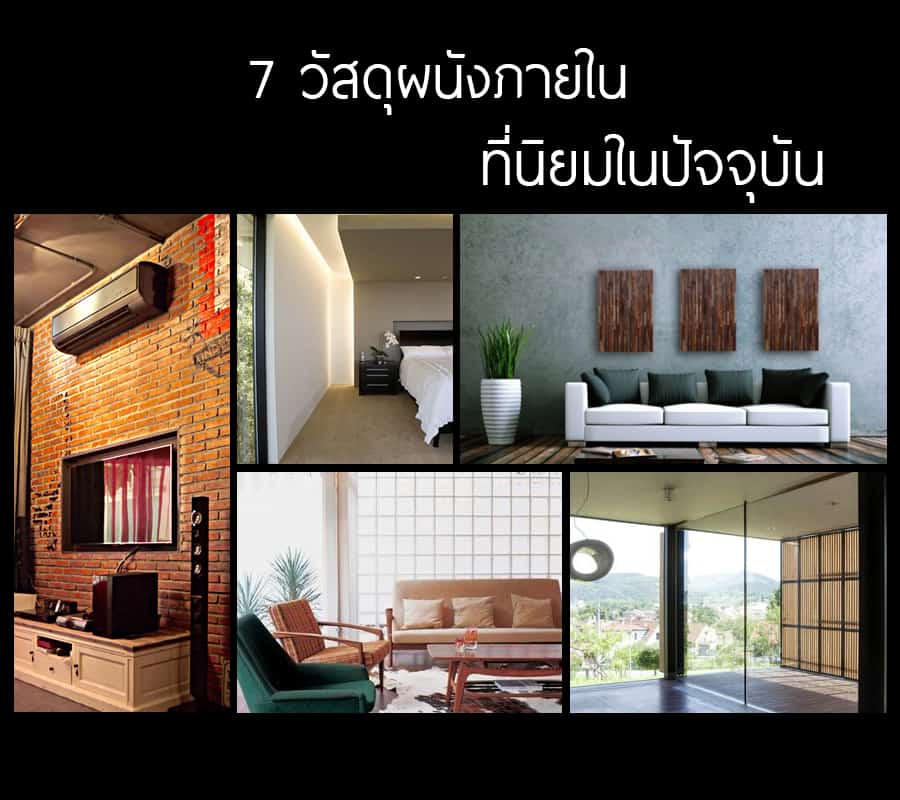 Interior wall materials
1. masonry themed show Suitable for home interior styles like raw INDUSTRIAL Gabriel Loft (Industrial Loft) both finished with a polished.
2. brick, glass block walls The walls are made in this area to reach the light. Most are used as wall decoration in the bathroom.
3. cement wall Both smooth and polished as their favorite popular nowadays with a typical house. Condo or restaurant interior walls are mostly bare concrete with a stylish loft.
4. concrete wall plaster. Aerated concrete is a mixture of sand, lime and cement for a house. A general building
5. brick walls, concrete block walls are porous and hollow. For home-style country and classical.
6. gypsum walls are very popular in today's interiors. Affordable, lightweight but may not be available.
7. The glass walls have both helped to decorate a home or building is airy and modern.
Within the walls, there are many to choose from. Based on the preferences and tastes However, it should be used in accordance with the design. The designer apartment hotel designed to help you look more beautiful.